"The prime of your life is always ahead of you" Ex-pro baseball player G.G. Sato. A former professional baseball player who had overcome the unforgettable "Error" in Japan's baseball history, and how he takes his second challenge in life as a corporate employee.
Do you remember the baseball player who at a post-game interview used to intentionally yell "Kimotee!" (Instead of "Kimochii", which is the correct Japanese saying for "I feel good")?
Takahiko Sato, aka "G.G. Sato" was not even a draft-pick candidate during his college days. He started climbing up the stairs by first joining the Minor Leagues in the U.S., then applying a tryout for a Japanese pro baseball team. Going through hardships, he is a man who eventually realized his childhood dream by becoming a starting member for the Seibu Lions.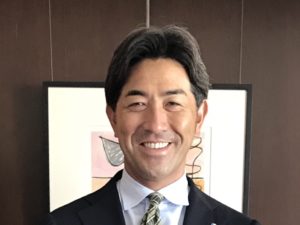 In 2008 he met his height of his career as a player both in performance and acceptance, the year her would be chosen an All-Star player with the highest votes among all players.
In that same year, Sato made critical errors in both the semi-final and bronze medal matches at the Summer Olympic Games in Beijing, where there were high expectations towards the Japan National Team to win the gold medal. He will later face wide criticism from all over the country, remembered as the person responsible for the team ending up without a medal.
There may be no other baseball player who had experienced such a turbulent career. Now as he has retired from baseball, he joined his father's company, willing to pay back to his father for providing him the ability to constantly carry on, and to believe in one's self.
I have interviewed Sato wearing a pair of suits instead of a uniform, how he is willing to become a role model for others who are trying to make their ways in to their second challenges in life. (Interview by Shusaku Hayakawa/Business consultant)
Words given from his mentor which brought courage to the drop-out player
Hayakawa (H): Having realized of your childhood dream to become a professional baseball player, you have literally made your dream come true, eventually gaining many fans. Do you have a creed or a philosophy you follow in life?
G.G. Sato (GG): during my secondary school days, I belonged to Sachiyo Nomura's baseball team. From her husband, the famous professional player and manager Katsuya Nomura, I was given a shikishi (Japanese board paper mainly used for autographs) saying "intend so it shall become". He mentioned that some people do not necessarily realize what they wished for, because they gave up. From this moment I thought it would be easy to become a professional baseball player; all you have to do is to tell yourself that you are going to become one. (lol) Many times had I thought of giving up even after I became one, but did not want to be "the one who gave up". I believe because of these words from Nomura, I was able to hang in myself and continue in professional baseball.
H: Why do people call you "G.G. Sato"? Where does it come from?
GG: Mrs. Nomura used to tell me "you look Gee Gee" (meaning an "old man" in Japanese slang) (lol). Then became my nickname. When I started to play baseball in the U.S., I appointed her son Dan Nomura as my agent. At the time he said "Your nickname being Gee Gee, you should register your name as G.G. Sato". Therefore Mrs. Nomura named it first, followed by Dan's cool edit, meaning the name was born in the Nomura family.
H: Believe there isn't another player who has experienced as much before becoming a professional player as you. Tell us about your career before turning pro?
GG: From Toin Gakuen High School, I have entered Hosei University, where I joined the Baseball Team. In those days I was the "permanent reserve", spending much of my time without practice, going to pachinko gambling parlors, and drinking. Nobody at that time would have thought I would be playing in the professional league, including my schoolmates.
However, when I was just about to give up baseball, I start to remember Mr. Nomura's words, and also feeling a sort of potential in myself. In such situation I started to rebuild my physiques, and have move to America. I recall I became better as a player starting from this time around.
H: Why were you able to believe in yourself of becoming a professional baseball player when everyone around you thought you cannot?
GG: When I asked myself what motivates me to do baseball, it was those home-runs I used to bat a lot during my elementary school days. I started to like baseball because I enjoyed batting home runs. What made me thought of giving another try, was to pursue what I wanted to do the most in baseball, which is to become a home run batter.
To rebuild my body I started eating 10 eggs a day. If I were told to take protein every 3 hours, I would set my alarm at 3 AM in the morning before sleep, drink the protein, and sleep another 3 hours before taking the next protein. It was a simple thought that I could become a home run batter if my body becomes like Mark McGuire or Sammy Sosa, but was enjoying every step of myself being closer to who I want to be.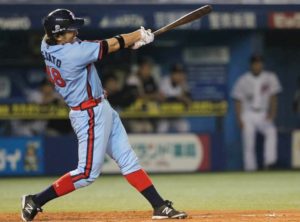 H: Was there something that had motivated you to hit home runs and entertain young baseball fans?
GG: The fact that my father had supported me a lot meant a great deal to me. He founded his company when I was still in my elementary school. He was so busy I never had the chance to see him on evenings before my sleep. However, he would wake me up every morning at 6 AM, and practice baseball with me. He would often tell me "I highly admire your baseball talent". When I was just 3 years old picking up a grounding ball he would tell my mother "We have a wonder boy, he would definitely become a professional baseball player". Somewhere in my mind I always had a desire to realize his dreams.
The "Kimotee" phenomenon, and the three nightmare errors in the Olympic Games
H: During your days in pro-baseball, you were in the limelight and loved from fans the most among all players, leaving famous phrases such as "Cannon of love" or "kimotee".
GG: "Cannon of love" came from my experience meeting my wife. I wanted to marry her the moment we met. I told her so in our first date, and gave her an engagement ring in the second date. (lol)
I asked her how can I marry her. She replied by asking "How many home runs do you want this year?" I answered 15. Then she said she will marry me if I do 30. (lol)
From here, I made up the phrase "cannon of love", expressing myself as a cannon to hit home runs in order to fulfill my goal. I ended up hitting 25 home runs during the season, but was able to add another 5 from the pre-season games, so it was done. I had the habit of saying "kimotee" instead of "kimochii" from long time ago, so I just continued it. I have habits of sounding weirdly. (lol)
H: You participated as a member of the Japan national team in the Olympic Games at Beijing. It ended up being an uneasy event for you. Please share with us something about the experience.
GG: The year 2008 when the Olympic Games were held, my baseball was in perfect condition. As I have shown extremely good performance during the season, I was additionally invited to join the national team for the Games. As I went to Beijing and saw the opponents such as S. Korea, U.S., and Cuba for the first time in the ball park, I immediately gained a feel of pressure.
In the semi-finals vs. S. Korea, I had experienced the most nervous game in my life, ending up dropping a fly ball anyone could have caught. Then I started gaining doubts on my ability. I even began begging in my heart that the ball won't fly into my area.
H: Though you were in such condition, why did manager Mr. Hoshino continue to have you play in the next game, the Bronze Medal match?
GG: I took for granted I will not be chosen to play in the next match after eventually losing in the previous game because of my two errors, and was not even preparing. However, next morning the manager tells me "Let's go G.G.". He thought it would have meant the end of my career if I was not granted another chance, and gracefully placed me in the next game.
This was my only regret in my whole baseball career; I should have never given up, and always prepare for the next game no matter what had happened. Being unprepared, I had not come up with any other idea but to tell myself to stay strong, because I had thought why I failed the day before was from being weak at heart. What happened in the game, is the third error I have committed where I tried to catch a fly ball which I did not have to. At the time I was losing control of myself.
H: On your way home, is it true you even were in a situation thinking the plane should crash?
GG: After losing the Bronze Medal match, I emailed to my wife saying "I want to die". That is how I really felt back then. Sport tabloids carried in the flight were saying "G.G. Sato, a 1st degree criminal", or "E.E. Sato" to abbreviate my errors. They were good enough to tell me the impact of what I have done.
I often get offers to speech about how to overcome failures based on such experience. In fact I never did anything special. My wife told me all I can do is to again try hard, and to please the fans. Indeed I have just continuously played hard every at-bat ever since. I don't think there is an answer to how anyone should overcome adversity.
Pay back to my father, and to learn from him again
H: Now you are working in a ground investigation company called "Travers", run by your father, and heading a team of around 50 employees. Please share with us your life about and after retirement from baseball.
GG: I knew nothing about my father's business when I was playing pro baseball.
So obviously I never felt of joining him either. After I returned from Italy, I signed contract with the Chiba Lotte Marines to again play in the Japanese Professional Baseball League. I started thinking of joining him in my final year at the team, only from my gratitude to my father. Without him, I would not have been able to play until 36 years old. To pay him back, I thought the best way is to help him with what is the most important thing in his life, which is his company.
3 days after retirement, I thanked my father for his support for the last 36 years, and asked him if I may join his company. He replied thanking me of how I have done hard in baseball, and congratulated my career as a good baseball player. Then he told me I should do well in my second stage of life because of that, so can work and pursue hard in his company.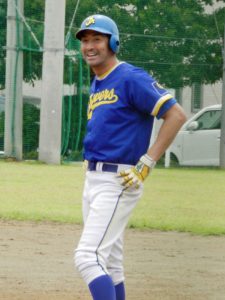 H: What a heartwarming story! But succession of business must be difficult in many ways. Please tell us your future plans.
GG: I'm still in the learning process. However, I will have to learn a good deal of management to take over. First, I will stand besides my father to learn about management. As they say, to learn is to copy. It doesn't take time to copy. When playing as professional, I used to chase around good players, trying to copy on everything from how he behaves, and bat. Then, you will start developing something of your own.
I've seen many professional players with my own eyes. All of those players have excellent talent. But the more stubborn the player is, the less likely for him to succeed. For those with flexible mindset, they will spontaneously try new ideas, eventually enjoying success.
H: You can say it is the same for business executives. People who do not listen to others will eventually be driven away from the market.
GG: In the beginning, players in professional baseball hardly know of failure in baseball. They would see themselves fail for the first time after turning pro. It will determine to become a good player or not according to how you can overcome such failures. I was fortunate to be able to overcome failures, as I had experienced it prior to becoming a pro.
H: Lastly, please give us a message to our readers and your fans.
GG: First of all, I would like to continue and strengthen my father's business. My hometown of Ichikawa City in Chiba Prefecture seems down recently, so would like to revitalize the area somehow.
Many use the phrase "Second career" for a former professional baseball player after their retirement. I'd rather use the phrase "Second challenge". I always think the prime of your life is always ahead of you. Therefore I shall be the role model, and make things happen.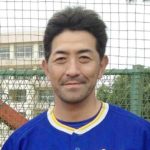 (Profile)
G.G. Sato (ne Takahiko Sato, employee at Travers)
Born 9th August 1978
Started playing baseball from elementary school. Joined little league. Played as infielder at Hosei University. After college joined minor league baseball team in U.S. under the Philadelphia Phillies.
In 2002, after returning to Japan working part time as security guard for celebrities belonging to an entertainment agency, applied for Seibu Lion's tryout. Eventually picked under draft in 2003 by the Seibu Lions. "Love cannon", and "Kimotee" phrases screamed in post-game interviews helped gaining fame among fans. Saw good performance also in the field, but in the Olympic Games at Beijing had committed 3 errors responsible for 6 runs. Fired from Seibu in 2011, joins a baseball team in Italy the following year. Later returns to Japanese baseball joining Chiba Lotte Marines but retires in 2014.
He joins Travers, a ground inspection company founded and run by his father, as a sales manager touring around home manufacturers and construction sites.
(Corporate profile)
Travers Co.
Established April 1976. Business details: ground inspection, reinforcement construction, government official inspections.
Annual turnover: JPY15.63 billion (2015)
No. of employees: 1006 (as of April 2017)
Address: 2-4-10 Suehiro, Ichikawa, Chiba 272-0121 TEL:+81-47-359-4111
URL: http:/www.travers.co.jp/